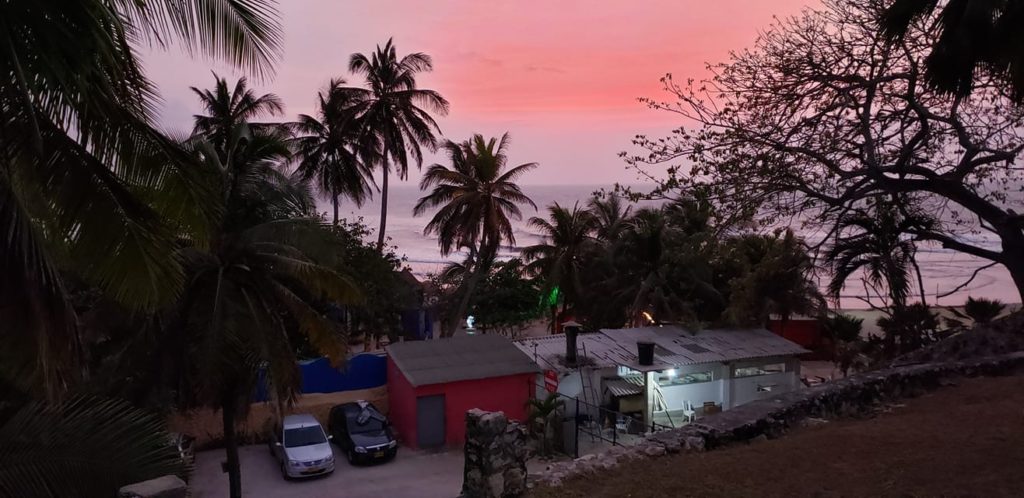 Colombia ART&EAT Workshop
February 20 – 28, 2019
Introduction to Watercolors and Colombian Cuisine
This winter season, instead of staying one "short" week somewhere in a Caribbean "compound", why not staying a "long" week (9 days) in Colombia to experience the stunning Caribbean coast from Puerto Colombia (Barranquilla) to Cartagena. In an Anthony Bourdain's kind of local food experience learn the fundamentals of Colombian Caribbean Cuisine… and watercolors.
Read below what they have said on our first edition of Studio Colombia, an art workshops South America!
Studio Colombia is so much more than a perspective painting workshop … although I'll never look at a horizon line in quite the same way again! As a first-time visitor to Colombia, I was blown away by the colour, culture and beauty of the country and its people… As at any of their workshops, we laughed and we learned, we sampled the local spirits and grappled with the meaning of life (usually in that order), and we feasted on the local delicacies. (Halina Gasewicz, Ottawa, 2013)
Through it's excursions, Studio Colombia is far more than art and touring. This is a trip that challenges one to stretch, to connect with one's own Being, whether artist or not, yet as well, it offers skill learning on an applied and practical level in a very collegial way. (Gerry Giuliani, Ottawa, 2013)
Read our post on http://walkthearts.wordpress.com/2013/02/05/understanding-perspective-a-drawing-workshop-in-colombia/