Atelier Provence and Barcelona Art Tour

"Wonderful, beyond description!"
June 27- July 8, 2020 (1 space left)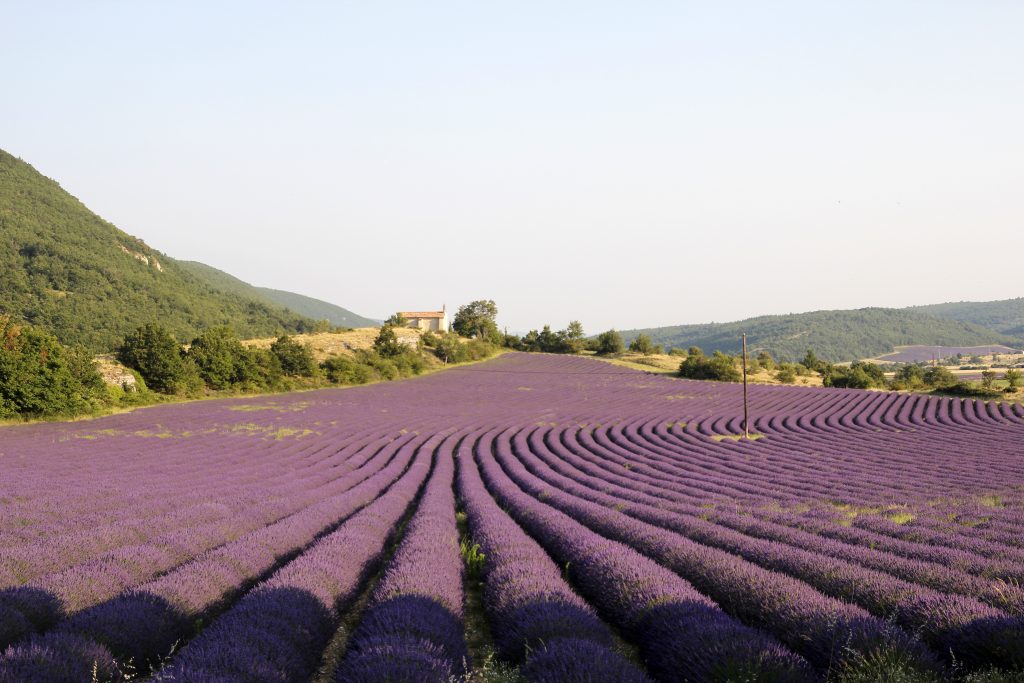 "Wonderful, beyond description!" as said by a former participant of our art workshop in Provence.
Ah! Painting! A seven full-day art course in Provence in the South of France, followed by four days visiting the major art museums and sites in Barcelona. Atelier Provence & Barcelona Art Tour 2020 is a unique opportunity to paint in the land of Cézanne, to visit Barcelona's great art and architecture and to enjoy famous Provencal and Catalan cuisine and wine. A true art vacation!
Do you need to master the mixing and proper use of colors? Do you need assistance in the search of your individual style? Is perspective drawing still a mystery to you? And more? Rest assured that we will address all these topics. We are here to help you.
Seven full days entirely devoted to plein air and studio painting in the medium of your choice (oils, acrylics, watercolors). Mornings will be dedicated to instruction at our lodge; afternoons to lighter coaching in a Provençal town or site nearby such as Simiane La Rotonde, Forcalquier, Banon and the Colorado Provencal; and evenings to discussions around our popular gastronomic meals. You will be painting lots of different subjects, from lavender and poppy fields to ochre cliffs and beautiful mountain scenery. We will spend one day in Aix in Provence painting at the foot of the Mont Sainte-Victoire (a must in the life of an artist!). We will also visit Cézanne's beloved studio at Les Lauves, which has been preserved as he left it in 1906. During our seven-day workshop, we will stay in a house in Banon, a charming medieval village surrounded by lavender and wheat fields.
A fully residential seven-day painting workshop in Provence. Our gîte near Banon has several bedrooms with interior washrooms, a kitchen, a terrace, a dining room, a swimming pool, a jacuzzi and a boulodrome. Meals provided at the lodge will be a reflection of Provençal cuisine and its staples including olive oil, anchovies, tapénade and lots of herbs. In Barcelona, we will stay in a centrally located hotel in the Raval sector, just off Las Ramblas.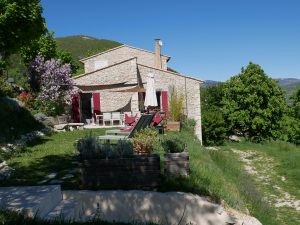 An alumni painting workshop in France open to newcomers too
Atelier Provence & Barcelona Art Tour 2020 is Walk the Arts ninth alumni painting workshop/art history trip offered to former participants of our workshops in Tuscany and also open to newcomers and a maximum of 8 artists of all levels.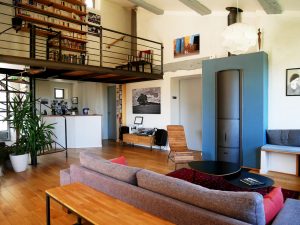 During the last few years, many of our former participants expressed interest in meeting again in a different creative environment. And we thought, why not Provence, one of the most beautiful regions in Europe? We know the region extremely well since we have been there many times. Besides our successful annual art courses in Provence (every July since 2011), the delta of the Rhône River with Avignon, Arles and around Nîmes made part of our Classical Art Trip which started in 1983.
A reasonable price
The price of our 11-night painting workshop and art history tour for 2020 is CAD $3800 or the equivalent in American dollars at the time of full payment (around US$2870).
Price includes: painting instruction, art theory and art history lectures, 11-night double accommodation (7 nights in Provence and 4 nights in Barcelona), 11 breakfasts, 6 lunches, 6 gourmet dinners including wine; transportation from the Manosque train station to our lodge, TGV train ticket Avignon-Barcelona, transportation to all painting/visiting sites and museums on schedule and the following entrances: Cézanne's studio in Aix en Provence (L'Atelier des Lauves) and while in Barcelona, Gaudi's sites including the Casa Batló, the Palau Güell and the Sagrada Familia, the Contemporary Art Museum MACBA, the Museo Nacional de Arte de Catalunya, the Joan Miró Foundation and the Picasso Museum. In addition, we  have a Spanish speaking interpreter on board.
Before we leave, you will receive our pre-departure newsletter with all the details about what to bring, an easy-to-carry art material list, meeting point, schedule, contact information for your family, etc. We will also send you an expectations datasheet to personalize our teaching
Since we are subject to a very strict deposit, payment and cancellation conditions from our house in France, we are asking everyone to register as soon as possible. Unfortunately, we do not have a French counterpart for our "cool" Comtesse in Tuscany and the "no problemo" Italian philosophy. Let's not forget that rationalism was born in France.
Click here for the prospectus with all the details: Studio Provence Barcelona 2020
For more info, contact us: 800.611.4789 or info@walkthearts.com
---
Testimonials
"Atelier Provence and Barcelona were fabulous! It exceeded my expectation in every area. The itinerary and pace were just right. The art and art history was covered by a master instructor. The food prepared with love by an amazing chef and every evening was a superb dining event! Yves and Mónica is the perfect team. It was an awesome and highly recommended overall experience!" (M. Campbell, High Point, USA, Atelier Provence& Barcelona 2018)
"This art workshop in Provence exceeded my expectations in every way. The locations in which we painted were outstanding and well-sourced. The accommodation was excellent. The food was beyond outstanding. Mónica is a genius in the kitchen and it was such a pleasure to taste locally sourced produce. The tuition was far more professional, and accurate than I had imagined. Yves is an exceptionally passionate and informed teacher and his experience is invaluable. His lectures were a wonderful treat and I looked forward to those each day with genuine delight and enthusiasm. Without a doubt, the workshop has inspired me and given me both the confidence and strength to develop my own painting practice and for that, I am truly grateful. This was indeed an experience of a lifetime and I loved every moment." (A. Knaggs, NSW, Australia, Atelier Provence and Barcelona 2017).
"An inspiring week in Provence of painting at excellent sites and beautiful scenery, delicious food and wine. Finishing with a productive critique of all the work. Barcelona was busy, hot and exciting with all visits to galleries and other places pre-booked and hassle-free. Walk the Arts offers the only and best Art Courses to do in Europe, a huge thank you to Yves and Monica." (D. Lombard, NSW, Australia, Atelier Provence and Barcelona 2017).
"I have fond memories of our adventures, painting and the wonderful people I met. Monica, I'm still dreaming of the delicious meals you prepared…Yves, you have so much passion and are so encouraging and I really appreciated your critique and suggestions. I plan to move forward and challenge myself to paint beyond "pretty pictures"… (H. Dubiner, Atlanta, U.S.A., Atelier Provence and Barcelona 2017)
Read more testimonials at https://walkthearts.com/_icscis/testimonials.shtml