France Patenaude
(Montréal, Québec, Canada)
France Patenaude_Exploration
Patenaude_France_Songe d'hiver
France Patenaude_La débâcle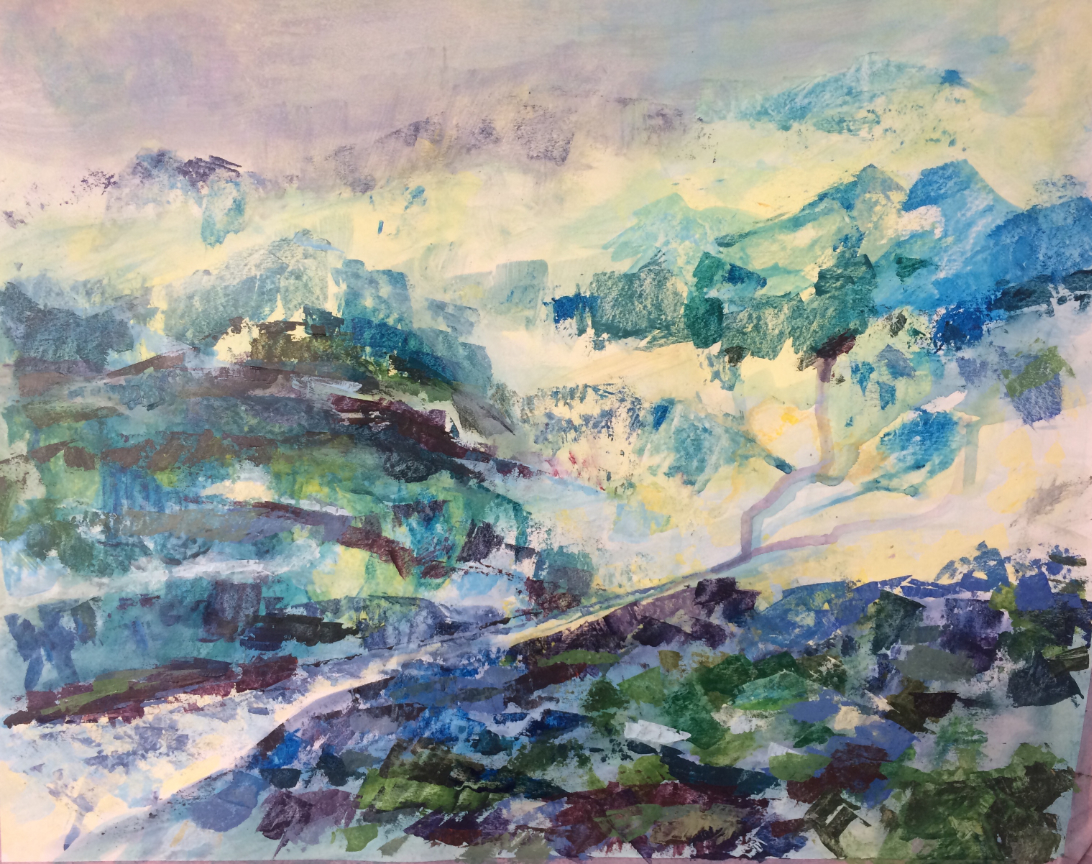 Patenaude_France_Géomorphologie de l'âme 2
Biography – Biographie
France Patenaude est native de Montréal et y a vécu la majeure partie de sa vie. Jeune, sa curiosité et son esprit scientifique la dirige vers les sciences pures, mais son empathie et sa grande sensibilité la porte finalement vers le domaine de la santé. Artiste dans l'âme, c'est à la suite de l'obtention d'un diplôme universitaire de deuxième cycle qu'elle s'ose à la peinture. L'attraction est immédiate et la passion se confirme rapidement. L'élan s'immobilise néanmoins lorsque la flamme de son cœur s'éteint subitement. Dès lors, son emploi et ses enfants deviennent ses priorités. Déterminée et autodidacte, elle reprend ses pinceaux un peu avant la pandémie. Maintenant sous la supervision de monsieur Yves Larocque. elle poursuit sa démarche jadis délaissée.

France Patenaude is a native of Montreal and has lived there most of her life. At a young age, her curiosity and her scientific mind led her to the pure sciences, but her empathy and her great sensitivity finally led her to the health field. An artist at heart, it is after obtaining a graduate degree that she dares to paint. The attraction is immediate and the passion is quickly confirmed. However, the impetus came to a halt when the flame in her heart suddenly went out. From then on, her job and her children became her priorities. Determined and self-taught, she took up her brushes again shortly before the pandemic. Now under the supervision of Mr. Yves Larocque, she pursues her formerly neglected approach. (translated by DeepL)

Statement – Démarche artistique
Explorer. Ressentir. Apprécier.
La nature, authentique et résiliente, est source d'inspiration. Le bonheur qu'elle procure transforme fragilités en forces, porte à la rencontre de l'autre et crée une synergie positive. À son contact, je me sens vivante et apaisée.
Peintre novice, j'explore mes terres intérieures, à la recherche de moments de beauté et de rencontres, à l'instar des voyages improvisés. L'acrylique est mon médium de choix. Quand je débute une toile, inspirée par la nature autour de moi, je fais spontanément quelques traits, avec une vague idée géomorphologique. Je poursuis en appliquant des couleurs, alternant entre lavis et empâtement, avec des pinceaux et parfois des couteaux ou spatule et ce, jusqu'à ce que je ne sache plus où j'en suis.
Alors j'arrête, souvent frustrée. Je prend du recul. J'analyse. Je poursuis l'exploration. Le processus est chaotique. Il y a trop de contrôle. J'aspire à lâcher prise. La nature m'a appris la résilience.
To explore. To feel. To appreciate.
Nature, authentic and resilient, is a source of inspiration. The happiness it brings transforms frailties into strengths, leads to the meeting of the other and creates a positive synergy. In her contact, I feel alive and at peace.
As a novice painter, I explore my inner lands, looking for moments of beauty and encounters, like improvised journeys. Acrylic is my medium of choice. When I begin a painting, inspired by the nature around me, I spontaneously make a few strokes, with a vague geomorphological idea. I continue by applying colors, alternating between washes and impasto, with brushes and sometimes knives or spatulas, until I don't know where I stand anymore.
Then I stop, often frustrated. I take a step back. I analyze. I continue to explore. The process is chaotic. There is too much control. I yearn to let go. Nature has taught me resilience.