Painting workshops, art classes and art tours offered to artists of all levels, all art mediums
An environment that fosters creativity.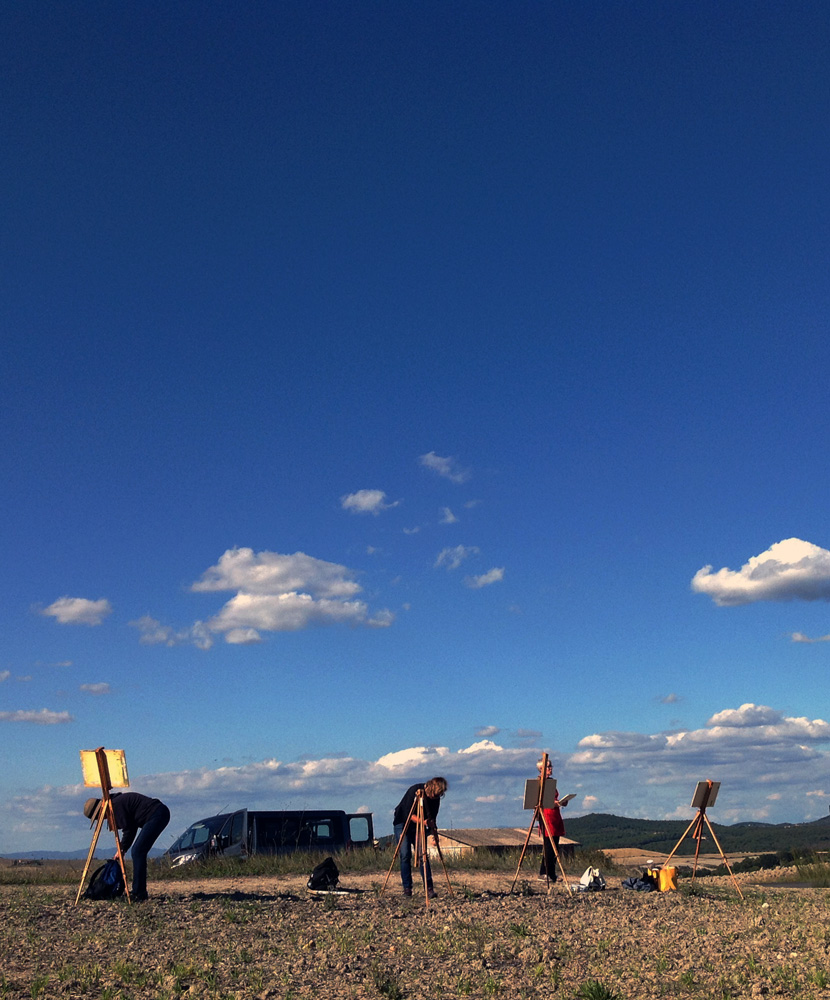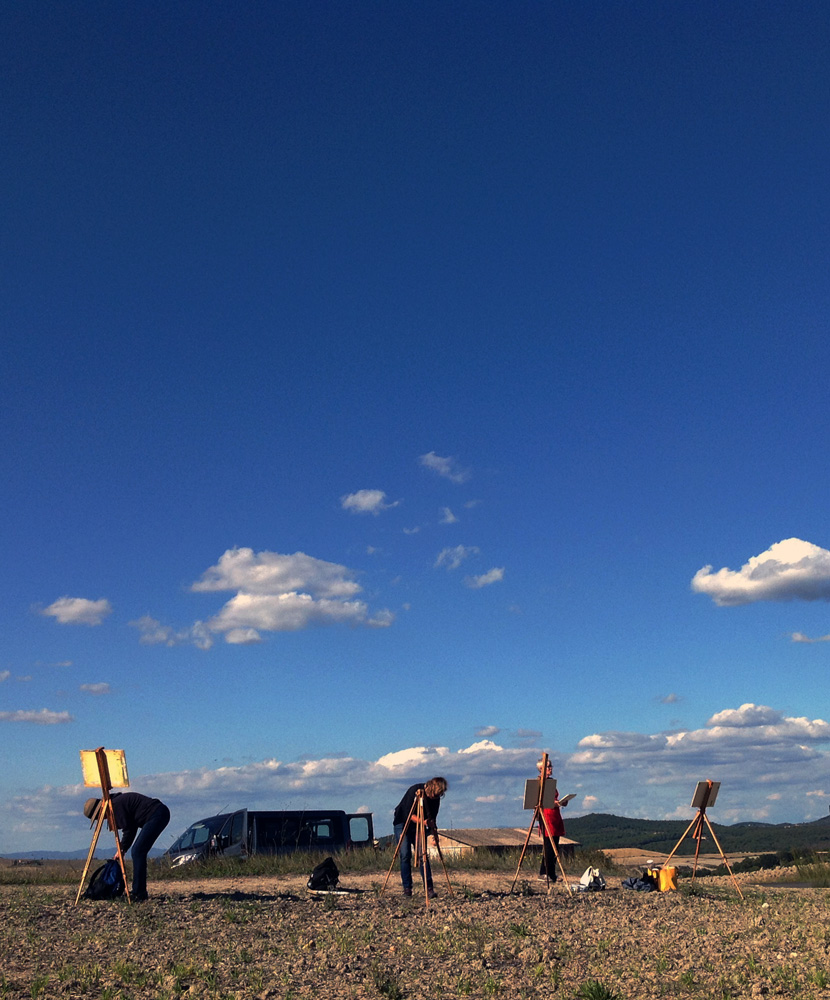 Our painting workshops always happen in June and October every year. These art classes are for artists of all levels and working in all mediums (oil, acrylic, watercolor). They aim the exploration of new personal territories may it be through plein air landscape painting or simply studio work. Our painting holidays are true art retreats in Italy, France, and Colombia that offer an environment that fosters creativity.
They last a full 9 and 11 days! Ten enriching days of plein-air painting, or, personal research studio classes (if you choose so), touring, mindful discussions and, of course, gastronomy with wine and "digestifs". Evening "communion" is essential to the creative process.
Mornings are dedicated to art instruction at our lodge, afternoons to lighter coaching in a beautiful village in Tuscany (Cortona, Montepulciano, Pienza, Assisi, etc). Also, we spend one day in Florence visiting the Uffizi Museum and some of the city's most important art sites. When giving our art classes in France, we paint at the foot of Cézanne's Mont Sainte-Victoire, visit his studio, let go in the ochres of Rustrel, meet the wind on top of Mont de Lure, if not in front of its peaceful abbey situated a bit lower. In Colombia, we teach the basics of perspective drawing, the dos and don'ts of watercolor, and, of course, creative cooking, since Studio Colombia merges art and cuisine. In Europe as well in South America, our evenings are devoted to art discussions around gourmet dishes.
During some afternoons, some essential art theory and art history classes are offered in order to fully grasp the fullness of the offered art experience. Here are a few subjects: "The Premises of the Renaissance", "Artworld or art-worlds", "Art and Semiotics", topics beyond simple Google knowledge.
In Italy, we are located near Torrita di Siena just in the middle of the beautiful regions of the Val di Chiana and the Val d'Orcia. While in France, in the Haute-Provence, at the foot of the Alps near Manosque (north of Aix-en-Provence); in Colombia, on the Caribbean Coast, in Cartagena, Unesco's world art heritage.
Since our groups are small (8 participants), we can offer personalized instruction and an intimate and fun environment that fosters personal inspiration for your future painting style if, so you desire. Studio Italia is so popular that we have had participants who have joined us two, three and even four times.
You want your partner to accompany you? Why not! Our painting workshops are also suitable for him or her who desires to enjoy the landscapes and gastronomical cuisine and wines. They are welcome to attend our stimulating art classes.
To conclude, Studio Italia, Atelier Provence, and Studio Colombia are "thought-provoking and inspirational" art workshop as one of our participants wrote. Please, read the testimonial on our sister's website. More details on our blog!
https://www.walkthearts.com/_icscis/testimonials.shtml
https://www.walkthearts.com/_painting_workshops/art_painting_workshops_italy.shtml
And to see some pics of Studio Italia, please follow this link: https://plus.google.com/photos/117743809836489325872/albums/5489001634343486049?banner=pwa&sort=1