Art Workshops, Art Tours &
Online Art Classes
Art classes, painting retreats and art trips in Europe, the US and South America
Unique online virtual art classes, top art workshops and art tours in Tuscany, Provence, New York City, Barcelona and the Caribbean. A unique mix of plein air landscape painting, art history and gastronomy for artists of all levels and media.
Virtual Online Art Classes | Art Workshops | Painting Retreats
Online Virtual Art Classes… in their fourth year!
Undoubtedly, these historical times in which we are currently living (world pandemic & geopolitical tension) made us aware that there are many ways to accomplish our mission. This is why, since June 2020 we have been offering live online art classes via zoom.
What we were not expecting in connection with this course, is that an intimate international community now seems to be developing, with 75% of our participants being returnees. We strongly urge you to register very soon.
Art Workshops and Painting Retreats
Since 1997 we have been offering top quality art courses and painting retreats in Italy, France, Canada, and South America. Our art workshop in Italy is offered every June and October near Cortona, just in the middle of the beautiful regions of the Val di Chiana and the Val d'Orcia. Our painting retreat in France is offered every early July in the Alpes de Haute Provence near Manosque (north of Aix-en-Provence). As for our art workshop in South America, it takes place every March on the Caribbean Coast of Colombia, mainly in Cartagena, UNESCO's world heritage site.
Who attends our art holidays? Artists of all levels including the beginners who wish to explore painting and the creative process; the intermediate in search of new visions and challenges; and the professional looking for a new stimulating environment to carry on with their projects. Everyone can use the medium of their choice: oils, acrylics, watercolors, or pastels. Our workshops are also open to writers and photographers seeking an inspirational setting to pursue their ventures and to accompanying partners who wish to enjoy the landscape, the tours, the regional cuisine, and wines. Our participants come from all over the world, but especially from Australia, Canada, and the United States.
What makes our art workshops unique? Our mix of plein air painting instruction, studio exercises, art history, and art theory lectures, personalized instruction, group discussions, gourmet meals within beautiful settings, and a stimulating environment that fosters creativity.
Art Tours | Cultural Travel
We offer unique art tours and cultural trips in the US, Italy, Turkey and Spain. New York Art Trip our bus art tour from Ottawa to NYC takes place every March. We stay in a hotel in Midtown Manhattan and spend three full days visiting the MoMa, the Met, the Guggenheim, the Whitney, the Brooklyn and the Chelsea galleries.
Istanbul and the Venice Art Biennale offered in October every two or four years is a great opportunity to visit two of the most beautiful cities in the world, as well as the Venice Art Biennale, the most prestigious exhibition on the international contemporary visual arts scene, presenting more than 150 artists from around 38 countries. We also visit the Istanbul Biennial founded in 1987 and playing an important role in the promotion of contemporary artists not only from Turkey but also from a number of different countries in the international arena.
Our art tours are led by a professional art historian and are a great combination of discovery walks, museums visits, art exhibitions, culture and local life. We stay in centrally located hotels, walk a lot, take the subway, the ferryboat and the vaporetto. We provide quality time and a flexible schedule. The limited size of our groups allows us to visit at a relaxed pace and to move easily in and out of museums and sites.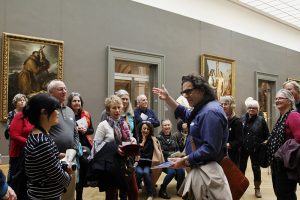 New York Art Trip
March 2024
A four-day art trip devoted to top art museums and contemporary art galleries in New York City.
Venice & Istanbul Biennale
Oct 17 -25, 2024
A 9 day art tour to visit the Venice Biennale and the Istanbul Biennale
Art Workshops Information
Expert Instructor and Coordinator – Chef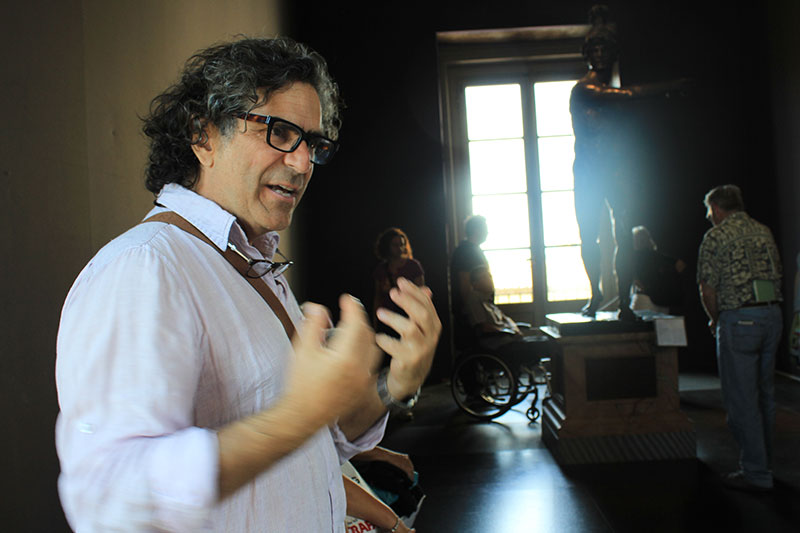 "Thank you, my great instructor! You did a great job Yves covering the diversity of the group…"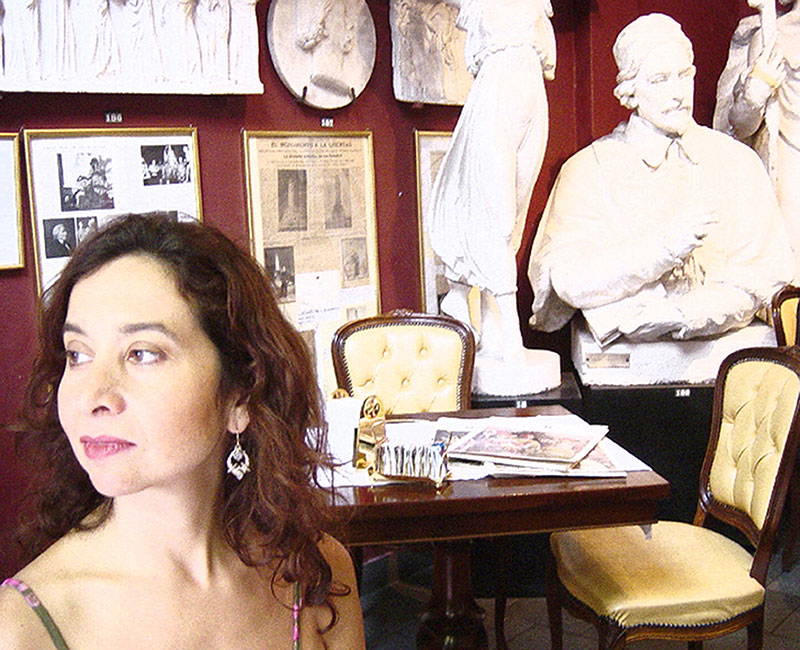 "Monica is kind, well organized and a great communicator. A person who is a pleasure to know."
"Thank you, my great instructor! You did a great job Yves covering the diversity of the group. Your extremely great attitude…you acted as a critique, teacher, facilitator, host, slide presenter, driver… I could go on… Betty and I thank you again for such a marvellous learning experience. We can also say what a tremendously good time with the congeniality of you two and the others as well."
"Monica is kind, well organized and a great communicator. A person who is a pleasure to know. Yves is fun and very knowledgeable. His "talks" are fabulous and inspiring."

Since 1997 Walk the Arts (icscis inc.) has been offering top quality painting workshops, art classes, and art history tours in Italy, France, Colombia, Spain, and the United States.
© 2020 Walk the Arts | painting-workshops.com

Call Us
(800) 611-4789 (North America | e.s.t.)
(+1) 819 457-1892 (World)