Walk the Arts offers quality art classes and the top art experience you deserve.

Combining Art, Education, and Communities
We have been offering art classes and painting workshops for more than 25 years already. We have been making art for thirty years. We have exhibited, published and gave conferences on three continents. We are aware of the various art-worlds and their impact on artists of all levels joining our painting workshops.
We also know that since art is the expression of creativity and imagination, it is essential to well-being.  Likewise, art is a tool for self-exploration because it allows us to create beauty and meaning around us. Certainly, showing your works in a community center in upper Minnesota is different than in a renowned gallery in Los Angeles. Oh! do we know that! However, both settings share the main basic goal: spreading happiness and awakening curiosity. We also know that you want to make a positive impact in your community, and our art classes will help you.
During our art courses and painting workshops, we want you to grow both technically and creatively so you can return home and share your accomplishments. Art embellishes, art transcends, art heals.
Our mission is to promote the arts and culture by providing quality art courses. We focus on the uniqueness of our participants and we put emphasis on creativity and experiential learning. Our aim is to contribute to the fulfillment of individuals and the betterment of societies.  In a nutshell, we want to offer you the top art experience you deserve. We seek to help you release your creative potential and take your art to a new level.

Authenticity, integrity, generosity, innovation, passion, knowledge and conviviality.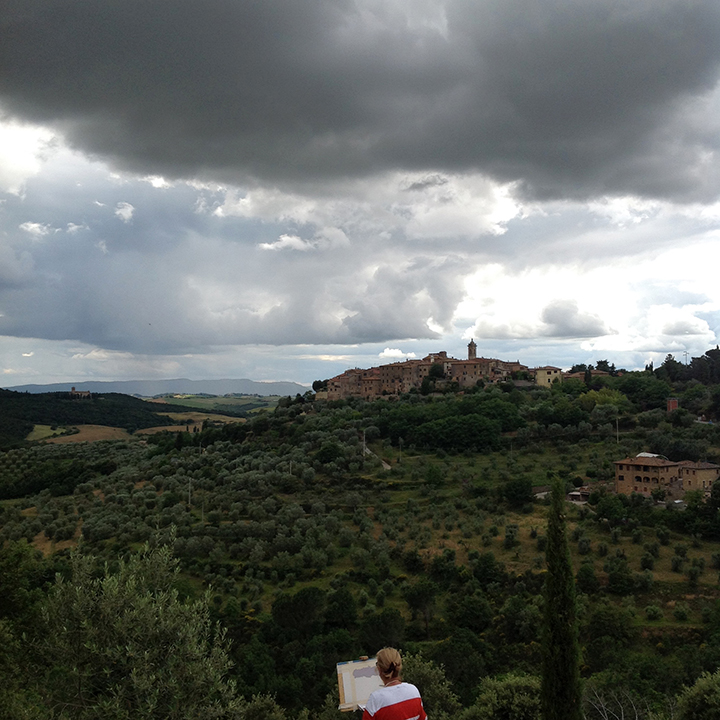 Born in 1997,  icscis is an incorporated cultural enterprise without walls operating from North America, South America, and Europe. Walk the Arts is our official trademark. All our art classes are led by professional artists and art historians. Up to now, hundreds of artists from all over have attended our art classes and painting workshops.
Since we love to explore the world, our art workshops and art history tours take place in Italy, France, Spain, Colombia, and the United States. Our quality programs are suitable for artists of all levels and media, art lovers, lifelong learners and independent travelers seeking unique cultural experiences. We also offer tailored educational programs for colleges and universities. Since our mission is to promote the arts and culture we offer quality art courses that emphasize content, creativity, and experiential learning. We believe that art leads to the fulfillment of individuals and the betterment of societies.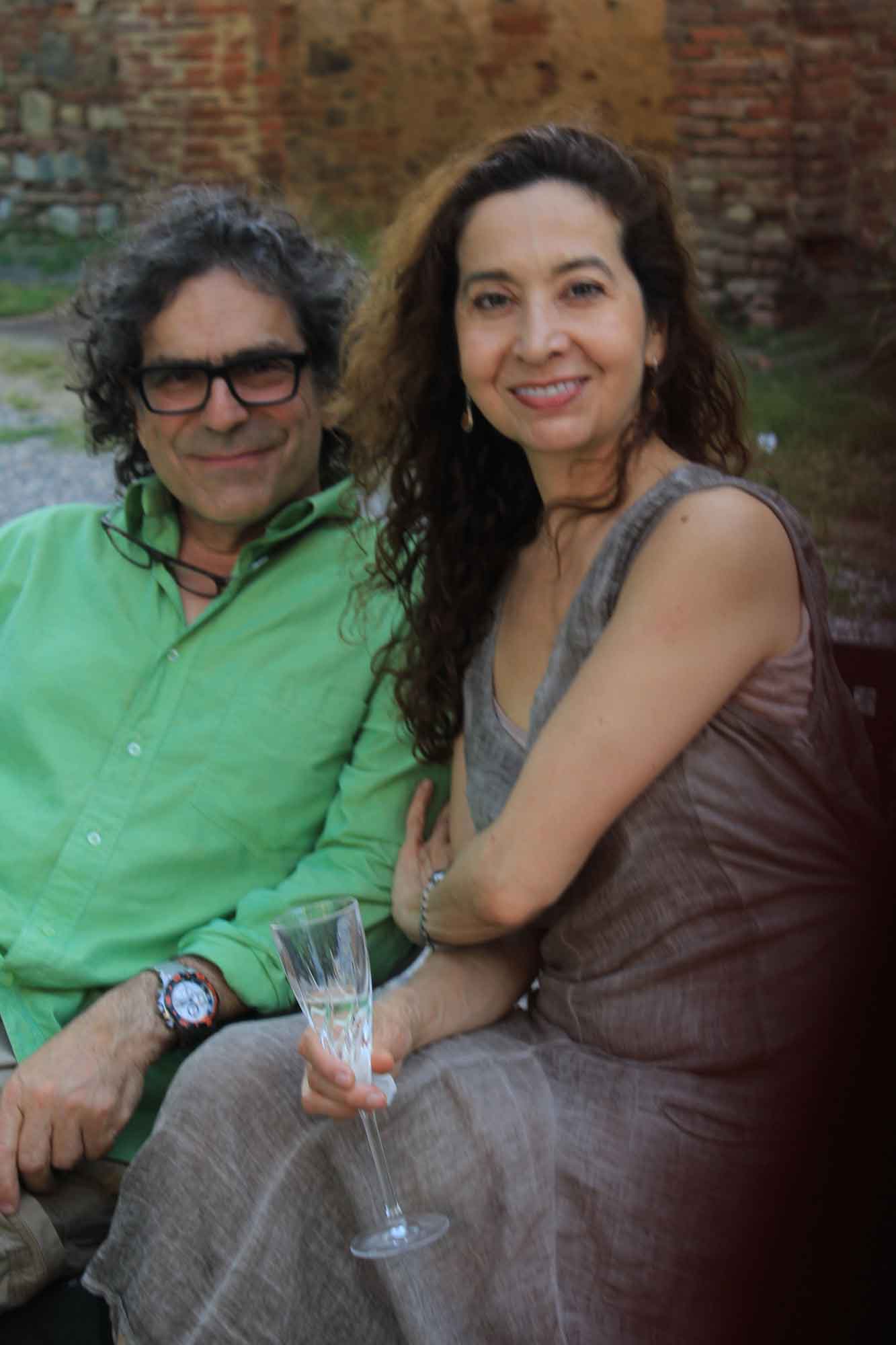 Yves M. Larocque
Yves M. Larocque holds a B.F.A. and a Doctorate in Art History from La Sorbonne (Paris) and teaches painting and art history in Ottawa, Canada. He has exhibited widely and today teaching art takes most of his time. He was a guest professor for Canadian and American colleges. He gave many conferences mostly in France and the United States. He has published in peer review art periodicals in France and Canada; he is fluently bilingual (English and French) with working knowledge of Italian. His strength is listening, making him one of the most sought-painting instructors in the Canadian national capital. Many of his students have become accomplished artists and show in reputable galleries. More here > https://www.walkthearts.com/art-blog/
Mónica Márquez
Mónica Márquez holds a Master in M.A. in International Affairs, Norman Paterson School of International Affairs, Carleton University. While she has an extensive background in international finance, art has always been her true passion. She is today a photographer, a photo-based digital artist, and a painter; and has received several projects grants from the Ontario Arts Council. Her works have been exhibited in Canada, Colombia, Italy, and France and are part of private collections: (www.monicamarquez.com). Mónica speaks fluently Spanish, English and French and has a good command of Italian.
"Italy or France, like the canvas, is a meeting place, a sort of Champ de Mars battleground on which fears, joys, loves and happy and unhappy memories confront head-on. Going there, stepping out geographically, allows us to step back from our own story, from our history; it permits us to know another space, another time, with which we can compare. This 'stepping back' also affords a time-out from our daily duties and religious, familial and societal limitations so we can at last focus solely on the self".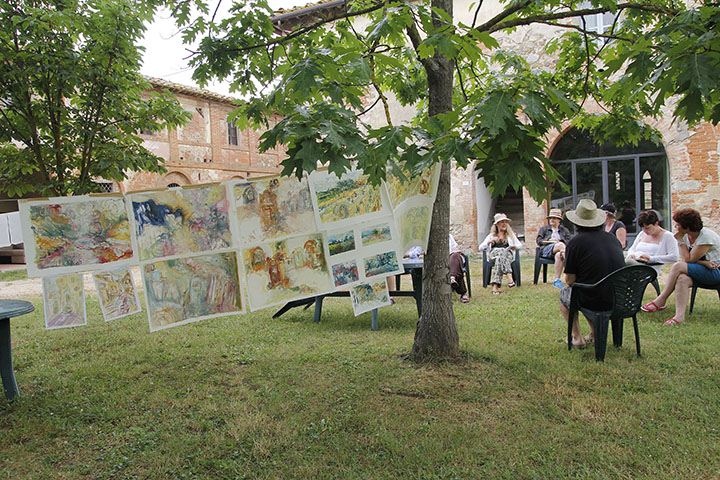 What makes an excellent art teacher?
Passion first! More than an artist, a good art teacher, is an energetic passionate human being. Someone whose life has been dedicated to art and art education. Empathy, active listening, and a strong yearning for their students' success are all essential qualities of excellent art instructors. Understanding the students' vision of their artistic level and helping them move on is the starting point of any good teaching method.
Good art teachers are also knowledgeable about different techniques, but most importantly they keep up to date with the various existing "art-worlds". This allows them to direct their positive critique toward a particular one, so the student may thrive accordingly. Art history, art theory, and philosophy are also essential for good art education since they help learners develop novel ways of expression without repeating what has been done before.
In short, Yves, your main instructor, is that kind of person; he aims to help his students release their creative potential and develop the skills they need to take their art to the next level.
What is Art?
What is the definition of Art?
"Art" (as in a work of art) is foremost an expression of the self, manifested in a novel way, reflecting the societal context in which it was done. Art also involves a concept, an idea, where intelligence, consciousness, and inquiry are deeply interconnected. Craft, harmony, truth, and goodwill are inherent parts of a work of art.
Of course, we could expand on this definition. In our Western world, art refers foremost to beauty, a notion that has evolved since Greek antiquity. Art in the 21st century, a period dominated by science, technology, and sociology, also questions the concept of beauty, but well-rooted into the values of the human being. When dealing with the visual arts, this notion can be expressed through the landscape, the portrait, or the abstraction.
As written above, art remains contextual, "context being the pedestal of meaning" as written by art historian Yves M. Larocque. Religion, culture, education, undoubtedly make context, hence contributing to the meaning of the work of art. The art historian Arthur Danto wrote that "a work of art is a meaning given embodiment". (Walk the Arts)

Since 1997 Walk the Arts (icscis inc.) has been offering top quality painting workshops, art classes, and art history tours in Italy, France, Colombia, Spain, and the United States.
© 2020 Walk the Arts | painting-workshops.com

Call Us
(800) 611-4789 (North America | e.s.t.)
(+1) 819 457-1892 (World)