Julia Takahashi
(Santa Fe, New Mexico, United States)
TAKAHASHI_JULIA_ink study 8_ink, pastel, oil bar on paper60 x 26 inches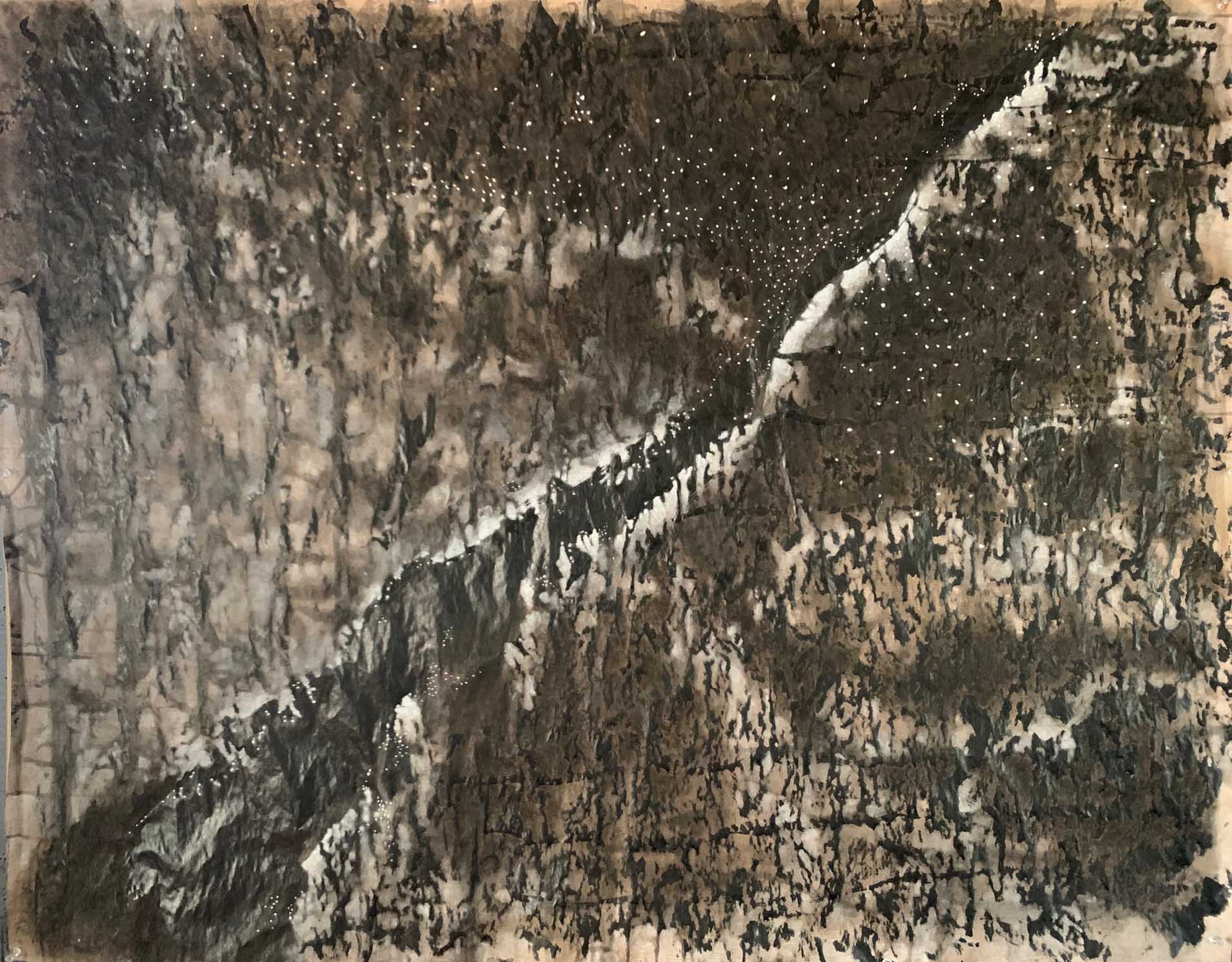 TAKAHASHI_JULIA_ink study 9_ink, pastel, oil bar on paper_60 x 26 inches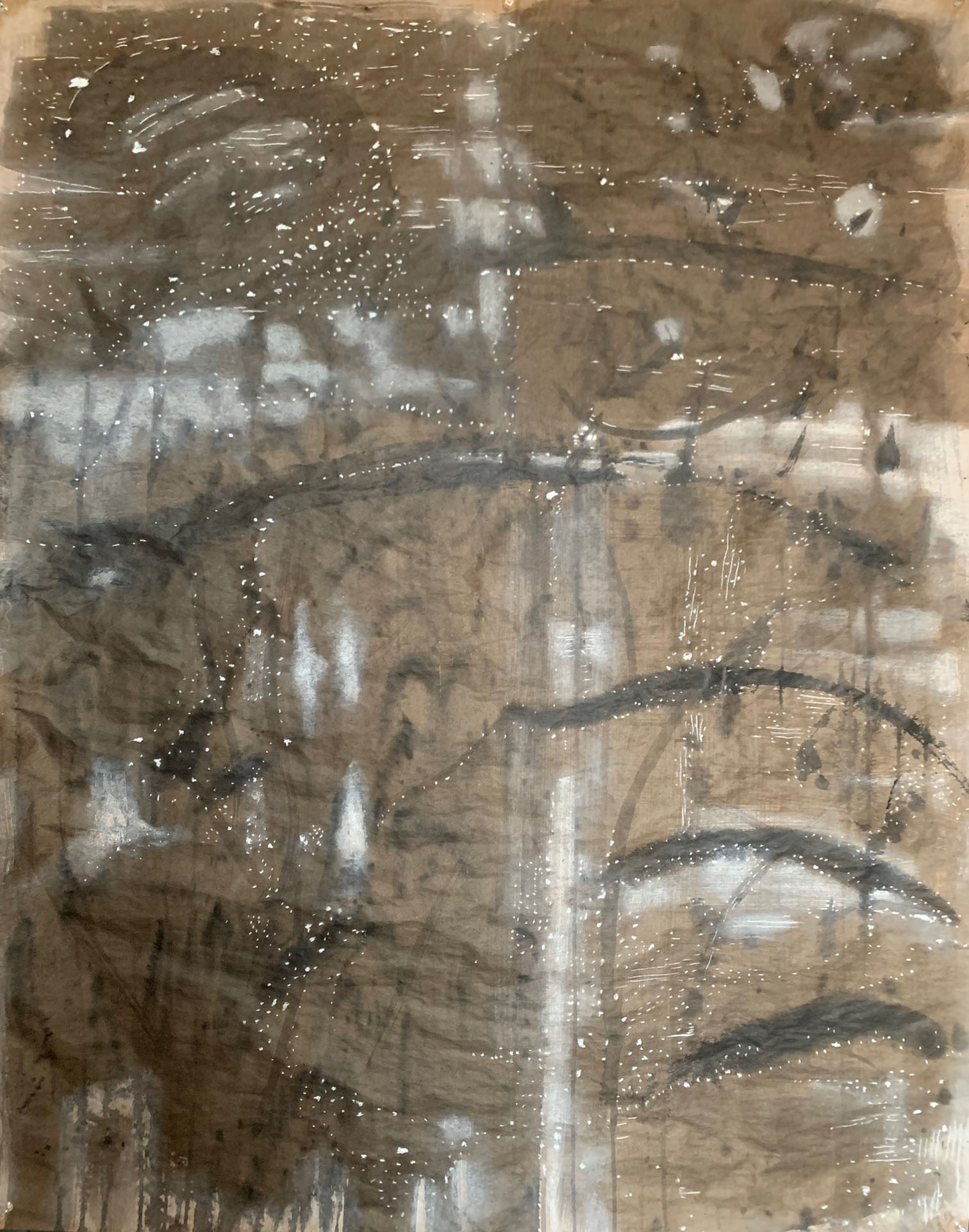 TAKAHASHI_JULIA_ink study 5_ink, pastel, oil bar on paper_60 x 26 inches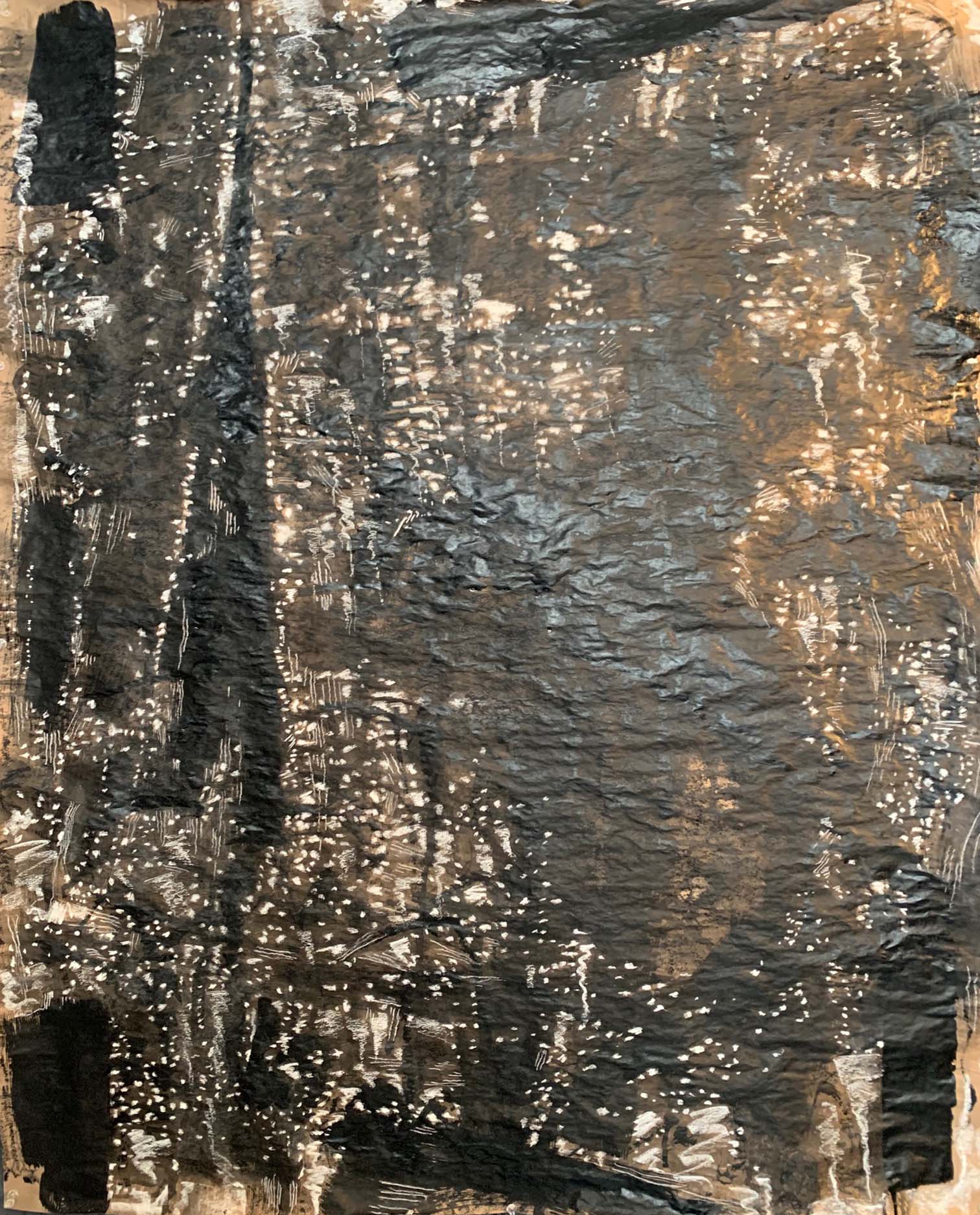 TAKAHASHI_JULIA_ink study 6_ink, pastel, oil bar on paper60 x 26 inches
TAKAHASHI_JULIA_ink study 4_ink, pastel, oil bar on paper_60 x 26 inches
Biography – Biographie
Julia Takahashi started her artistic career as a ceramicist, became a practicing architect and is now working in oil, collage, mixed media and sculpture.  She is a Happa with a Japanese father and a mother from an old New England family.  This background in the context of American race relations provided her with a strong grounding in the power of being a bridge between cultures. She grew up in Boulder, Colorado and now lives in the Nambe River Valley north of Santa Fe, New Mexico where she has her studio.  She has an undergraduate degree in Environmental Design and a Masters in Architecture and Urban Design.  She took some art courses during her academic years, but most of her training has been through apprenticeship, mentorship, non-accredited classes and her own study and practice.
Julia Takahashi débute sa carrière artistique comme céramiste, est devenue architecte et travaille maintenant à la peinture à l'huile, au collage, aux techniques mixtes et à la sculpture. Elle est une Happa, dont le père est japonais et la mère est issue d'une vieille famille de la Nouvelle-Angleterre. Ce parcours dans le contexte des relations interraciales américaines lui a permis d'acquérir une solide base dans le pouvoir d'être un pont entre les cultures. Elle a grandi à Boulder, dans le Colorado, et vit maintenant dans la vallée de la rivière Nambe, au nord de Santa Fe, au Nouveau-Mexique, où elle a son atelier. Elle est titulaire d'un diplôme de premier cycle en design environnemental et d'un master en architecture et en design urbain. Elle a suivi quelques cours d'art pendant ses années universitaires, mais la plupart de sa formation s'est faite par l'apprentissage, le mentorat, des cours non accrédités et sa propre étude et pratique.

Artist's Statement (Inner Light Series)
Inner Light is a deeply meditative and personal series that explores the light of the soul shining through the darkness and dark times.  The works are intuitive and seek to find that intersection between the artist's unconscious and the collective unconscious in a visual poetics that calls upon symbol, abstraction, and chiaroscuro to create a visual poetic language.  These works are influenced by Zen calligraphy, the paintings of Franz Klein and Qin Feng, and a human's most elemental marks of the dot, the line, and the squiggle.
A monochromatic schema was selected to enhance the exploration of light in its different manifestations.  Sumi ink is painted in whole-body gestural strokes to express unconscious and limbic emotions.  Shellac in the ink provides a metallic gleam and specular reflection that changes with the light source and point of view.  Symbolically this expresses light that can be found in dark.  Powdered pastels are rubbed into the ink and the paper creating luminescence from translucency to higher intensities and also organic and mineral effects. Oil bar provides a matte black.
Although the paintings are initiated in the present moment there is a timelessness quality in imagery drawn from the unconscious that is poetic in meaning:  light seeping through cracks and along edges, processions of light, pilgrimage, refugees, energy rising – spreading – dripping, and pooling, starlight and galaxies, the passage of time and Paleolithic rituals.  These visual poems transverse time and link the individual to an inner journey as well as our collective human odyssey.
____
True creativity requires the letting go of preconceptions of what is good art, what one thinks one should paint and how to paint.  This opening up to influences apart from the conscious mind is difficult and in the process the artist must grapple with the concept of who she thinks she is and the shadowy realms of what she is afraid to reveal.  No matter how difficult, progress begins to reveal a truer self that is more freely creative; a self that is no longer looking to others for direction but rather experiencing the light of inspiration and using it to explore the soul's dimension.  I paint because it engages me in this journey to meet and express this intersection of psyche and spirit.