Online Painting Class |past and actual participants (2021 - 2022)
At Walk the Arts, we start our personalized teaching according to the level of each participant. With serious questioning under our supervision, and as a group, we move on forward. We promote creativity and authenticity in a much more demanding and complex "artworld". Enjoy the uniqueness of everyone.
Click on some thumbnails to see the works – some not visible.
Current participants (Winter 2022)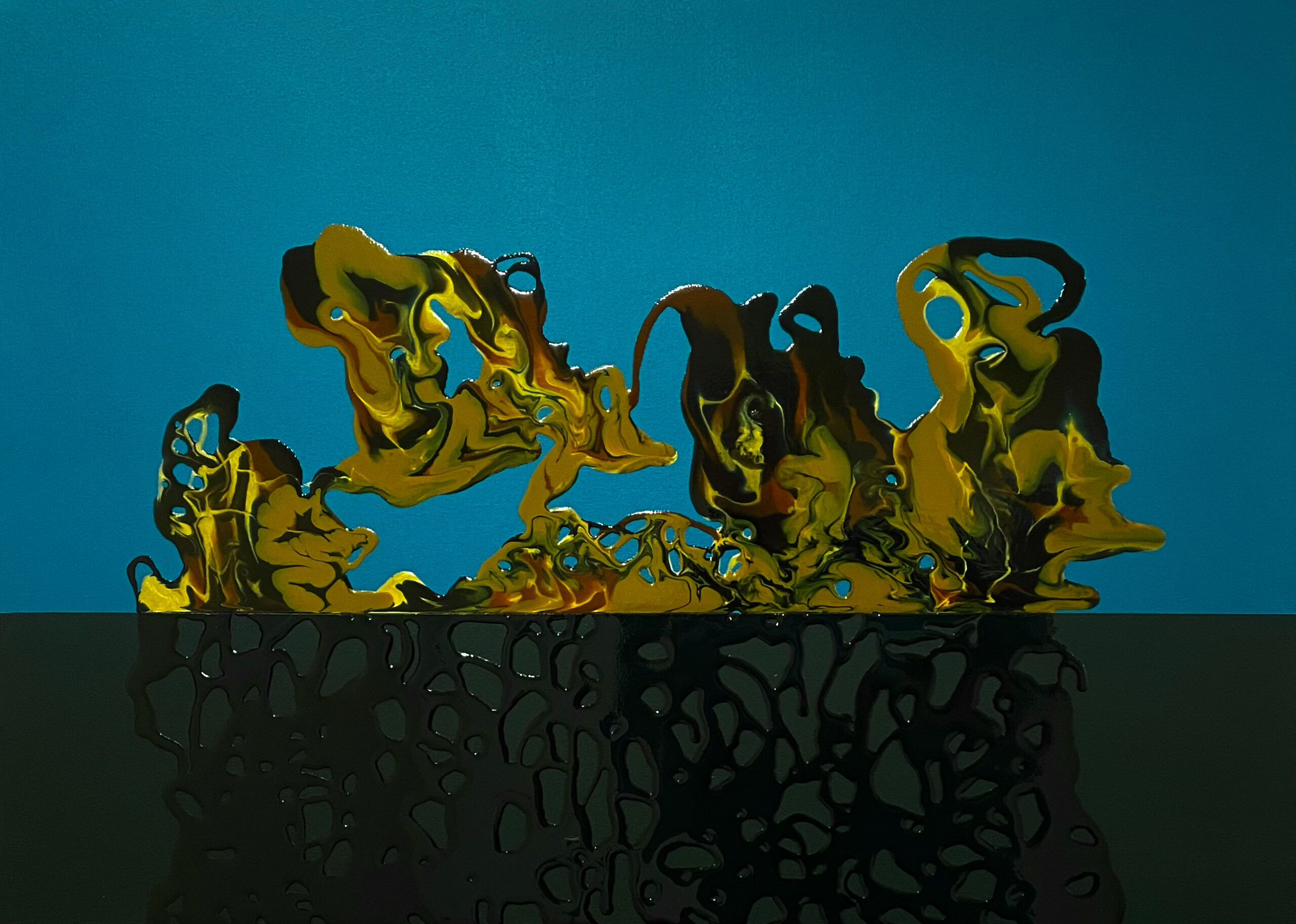 Pierre Lanoix
I love to paint because I like to tell a story without words. I am intrigued by the emotions colors give. I am fascinated by the effect that paintings have on the human mind. I enjoy exploring my other self and trying to emulate this through my paintings. It is my serenity.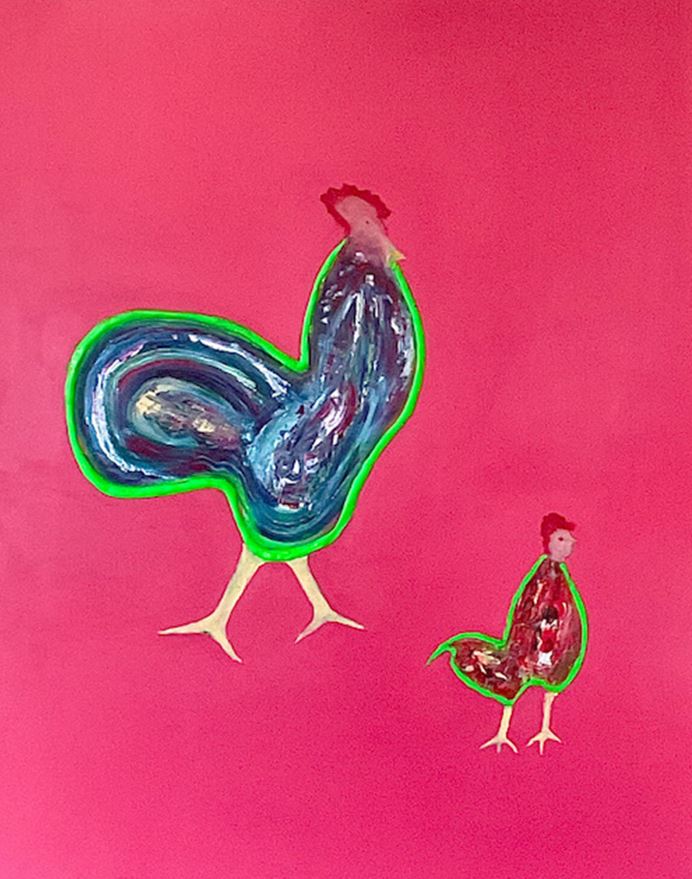 I paint because I like to express on canvas my perspectives on perception and how we see. I enjoy focusing on the confluence
Painting provides me with an activity of making that helps bring the subconscious to the present moment and allows the expression of complex emotions and metaphysical concepts that are difficult to verbalize.  I express this visual poetics with a layering of metaphor, symbol, emotion, gesture, and image in a creative practice that is similar to writing poetry in that it is intuitive, non-linear, and pulls from both personal and collective memories.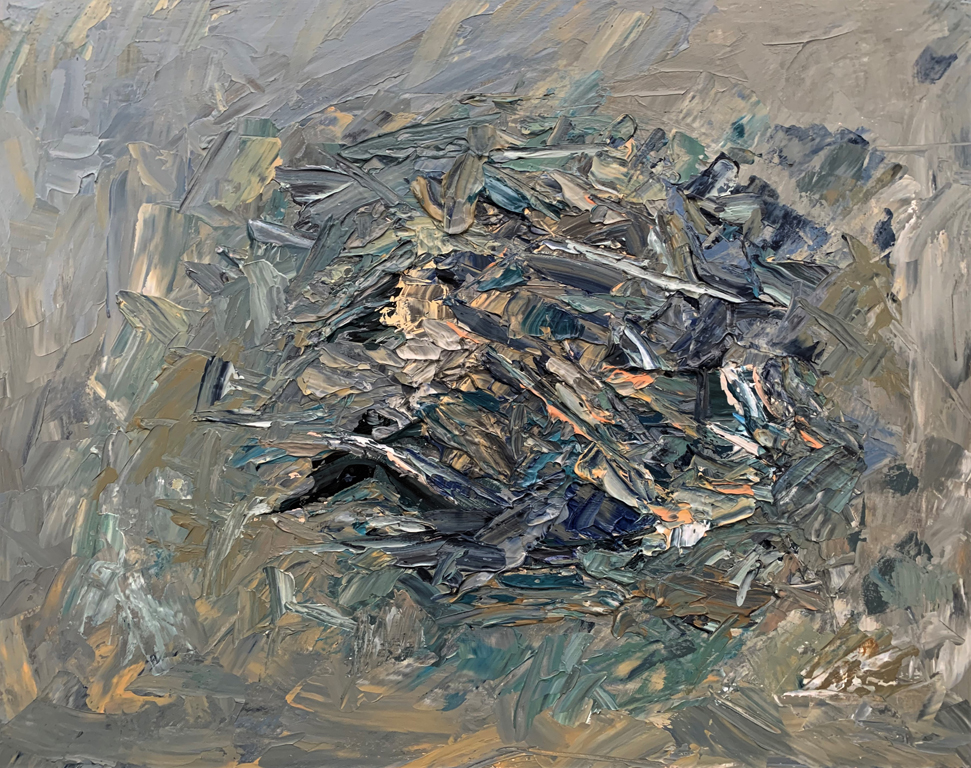 I must create on canvas oases born of visions of vital balance… I always hope that the finished painting reveals a search for serenity.
Je me dois de créer sur la toile des oasis nées de visions aux équilibres vitaux… J'espère toujours que le tableau achevé révèle une recherche de la sérénité.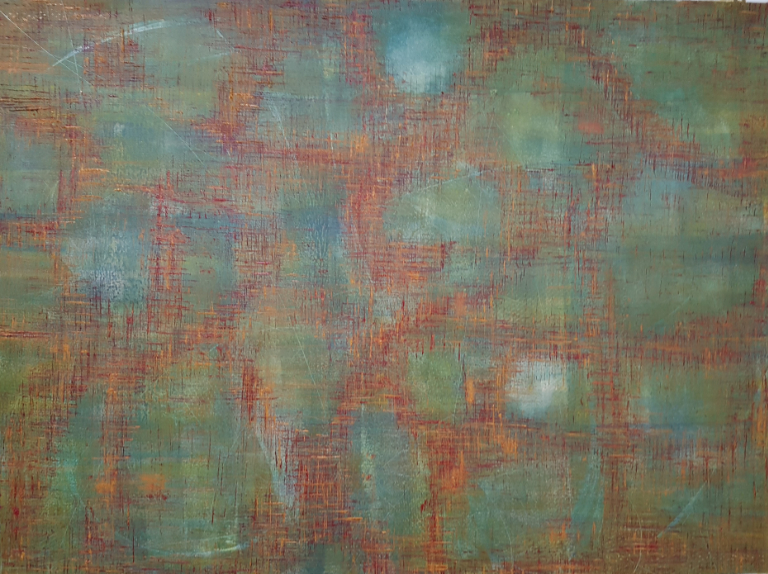 Telle la résonance de la musique, je peins en transférant inconsciemment la vibration de mes émotions du moment sur le canevas, cette émotion créatrice d'énergie, celle sous la surface. Ce partage intime avec l'autre m'apaise, donne un sens à ma vie et confiance en la beauté et l'unicité de chaque personne.
Like the resonance of music, I paint by unconsciously transferring the vibration of my emotions of the moment onto the canvas, that emotion that creates energy, the one under the surface. This intimate sharing with the other soothes me, gives meaning to my life, and confidence in the beauty and uniqueness of each person.
For me the practice of painting is a form of power _ to create art_ and of courage because exposing oneself to criticism requires it but it is also an "addiction" without danger for others and which allows me to be selfish because its practice opens the door to a secret universe "my own world" keeping worries of everyday life at bay.
Pour moi la pratique de la peinture est une forme de pouvoir _ créer de l'art_ et de courage, car s'exposer aux critiques en demande, mais c'est aussi une « addiction » sans danger pour autrui et qui me permet d'être égoïste, car sa pratique ouvre une porte sur un univers secret « mon propre monde » tenant à distance les tracas de la vie quotidienne.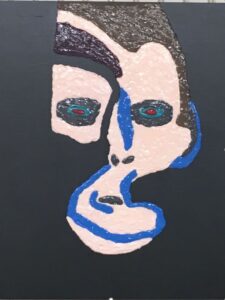 I'am painting today so I may share my thoughts and Ideas. My art remains an unpredictable source of my imagination.
Jennifer Haney
I paint because of a love of painting, and my need to explore the challenging genre of contemporary abstract art.  The struggle continues, the challenge remains.  I am currently exploring monochromatic painting, attempting to 'Let Go' without thought or plan. As brush splashes paint across the canvas, new and dynamic images are created. Full of surprise.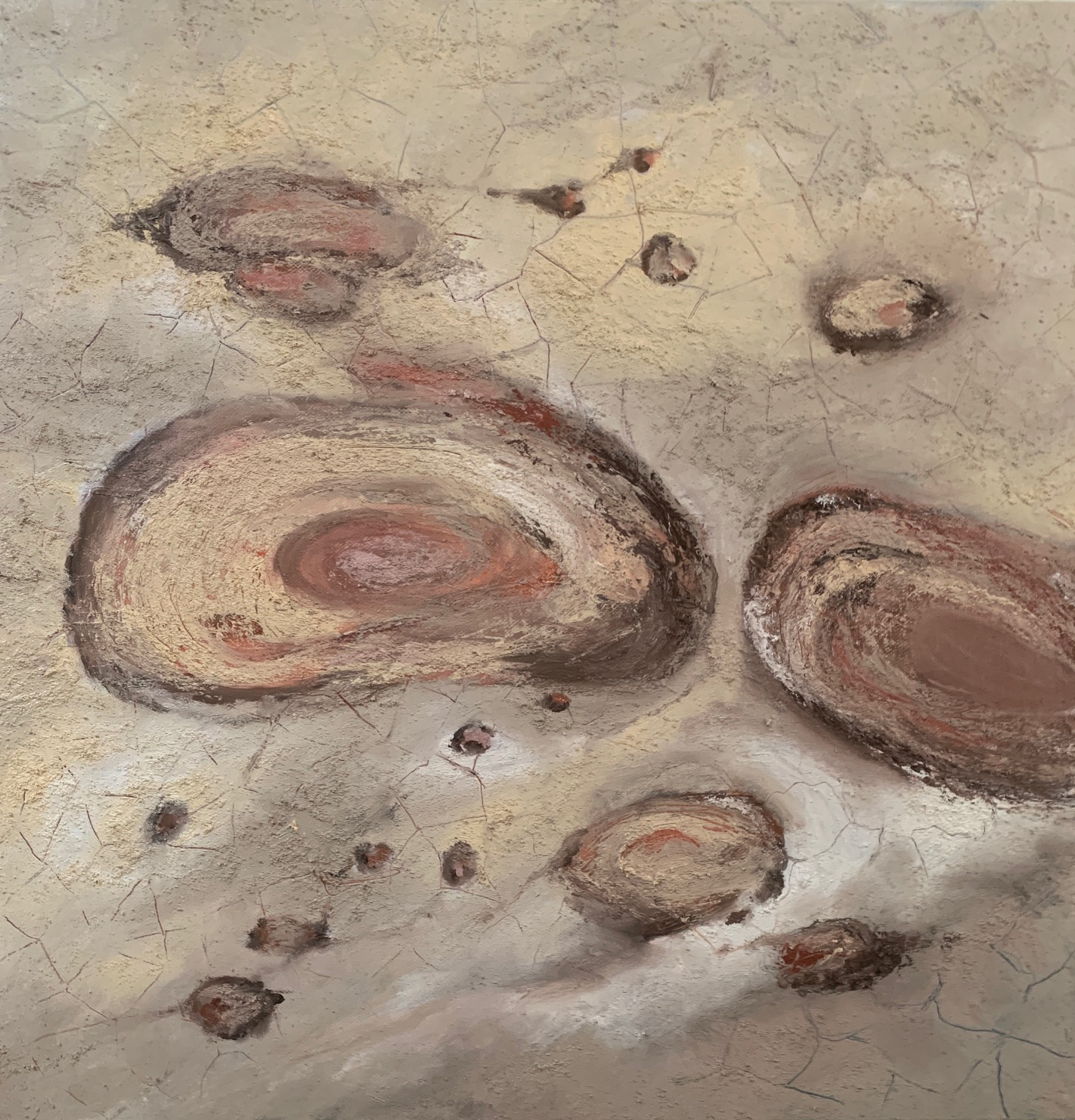 I paint because my creative urge finds me in my studio where time does not exist. My painting calls experimentation, and through it I get lost in the process. I am challenged and get frustrated but ultimately ecstatic when it all comes together.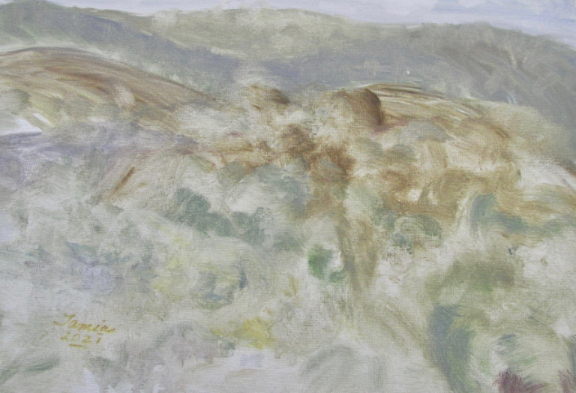 I paint because the act of creation is a mental release that is a necessary part of my life and wellbeing.
I feel a deep connection to the earth when painting it. Painting the landscape really makes me pay attention to the fields, the forests and much more…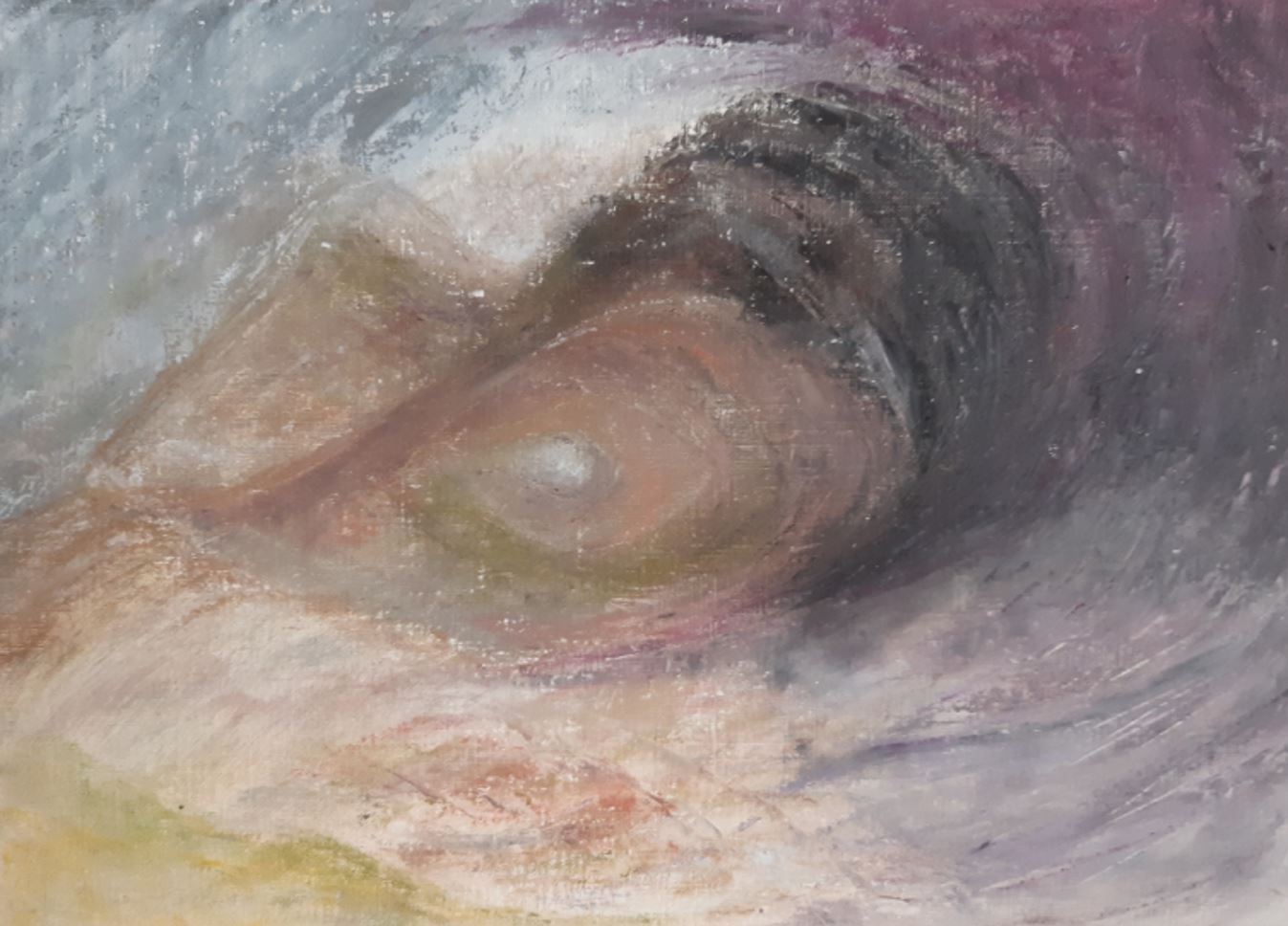 Doing art gives me emotional power, independence, and choice. Art gives me hope, joy, and relief. Often, it provokes me and upsets me, making me angry, sad, and annoyed. Art gives me the jolt I need to be fully human.
Online Past Participants (2020-2022)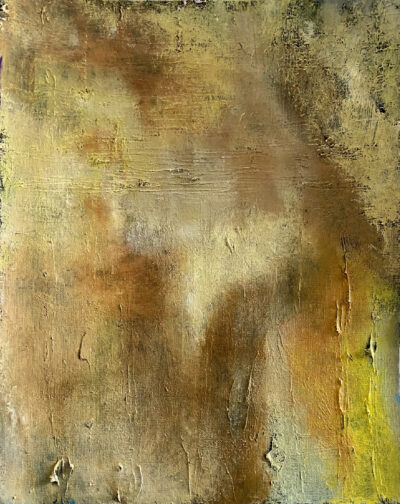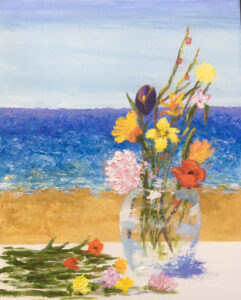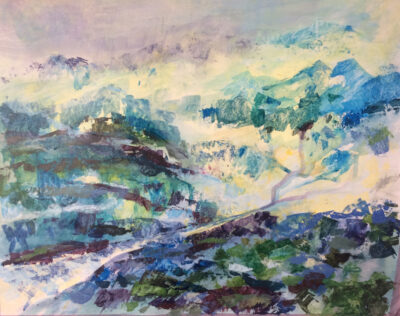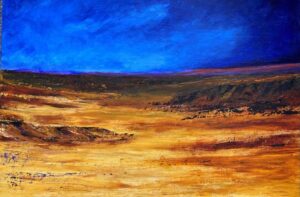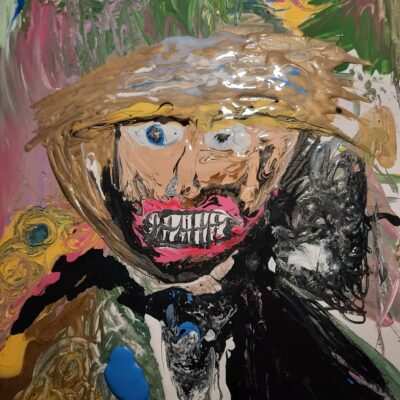 Pier-Malek ("Keleb") MASHIO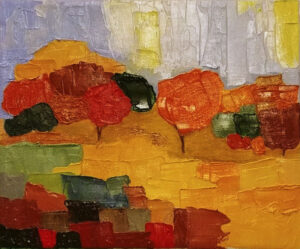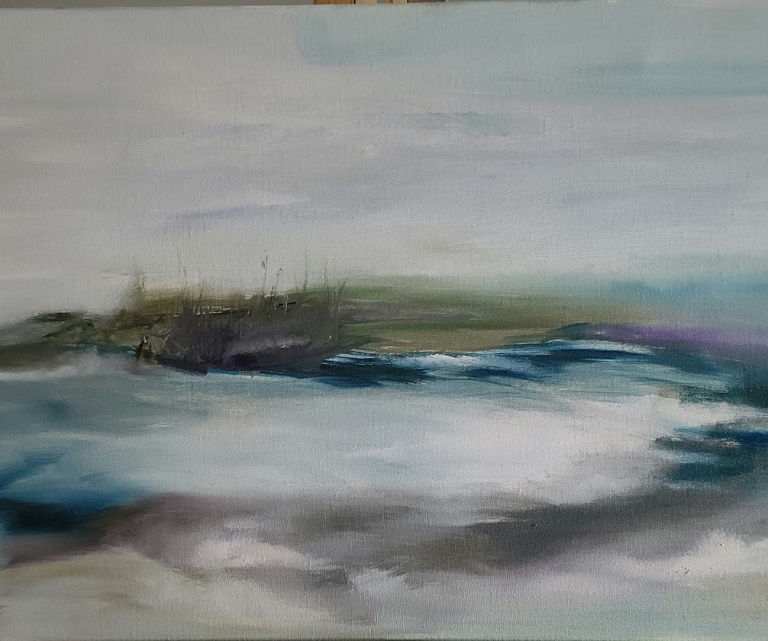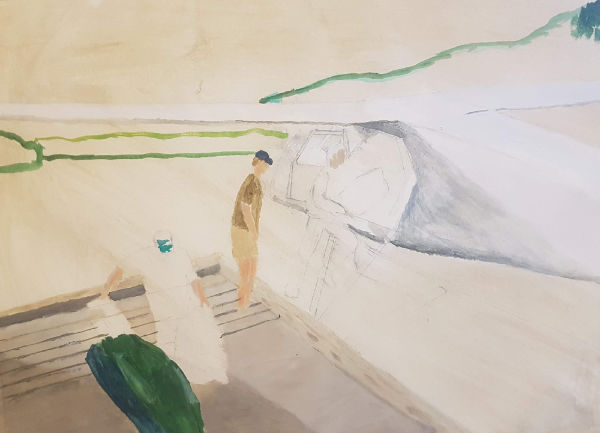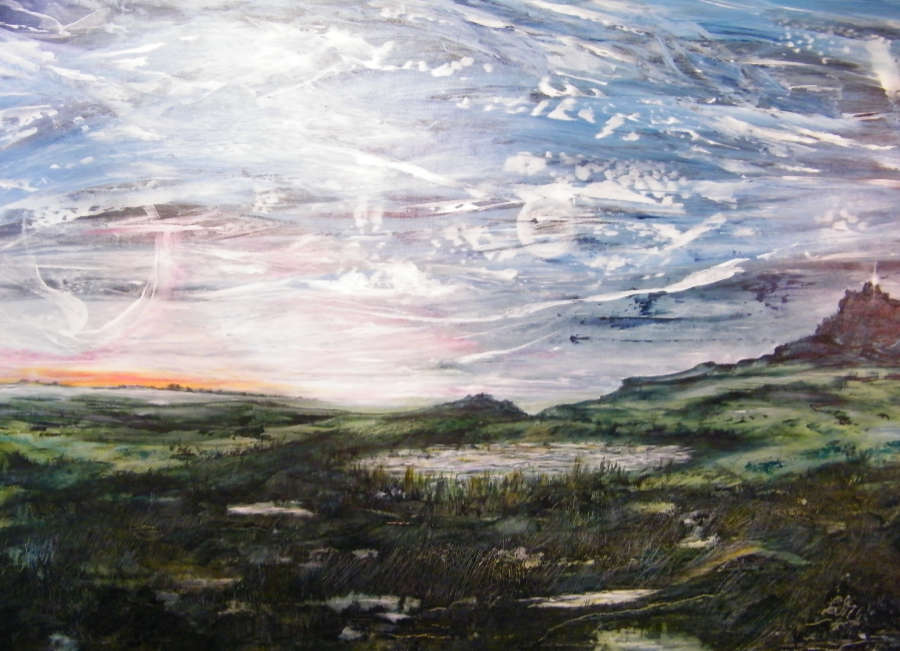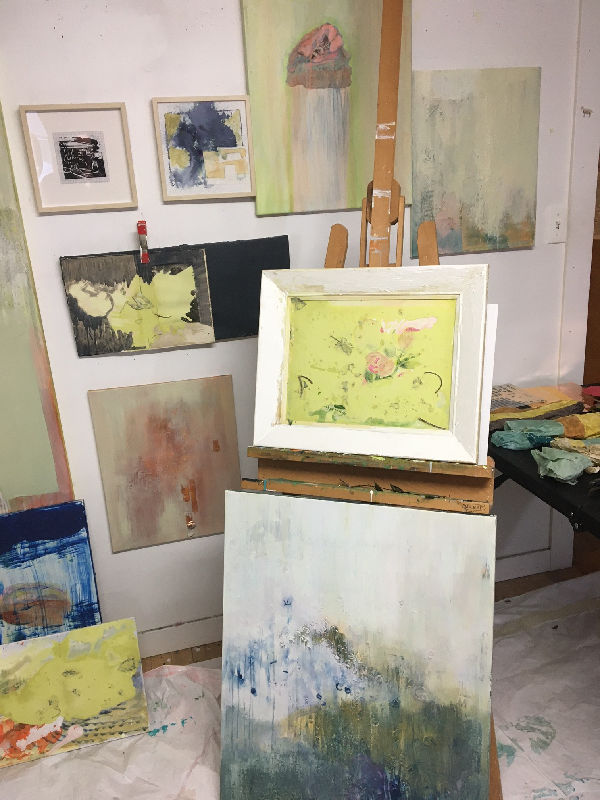 Our last year guest crits; established artists from Canada, United States, and Colombia.
Shelley Horton-Trippe (United States)

Santa Fe, New Mexico, United States
Shelley Horton-Trippe was born and raised in Oklahoma City where she attended the same public high school as Ed Ruscha and Elizabeth Warren. While attending graduate school at the University of Oklahoma, Horton-Trippe was influenced by visiting/studied artists, Robert Irwin, Robert Morris, Elenor Antin and her professor, Donald Lipski. More »
"As a painter, I have experienced the moment when paint, color, texture transcends its physicality and becomes something else. Artists, musicians, poets know this state of being-when process becomes all, when the encapsulated experience of creation becomes universal-timeless." More »
Website > https://shelleyhortontrippe.com
Vicky Neumann (Colombia)

https://www.galeriaelmuseo.com/archives/287/
Vicky Neumann is one of the important artists of Colombia. She is represented by the best galleries in her country.
Vicky Neumann demeure l'une des artistes importantes de la Colombie. Elle est représentée par les meilleures galeries de son pays.
Vicky Neumann was born in 1963 in Barranquilla, Colombia. She studied Fine Arts at the School of Fine Arts in Barranquilla, as well as at the Academy of Fine Arts in Rome, Italy, and Mairie de Paris, France.
In 2018, the Museo Rayo in Roldanillo, Valle del Cauca, held a retrospective of her work entitled Vicky Neumann. In 2017 he showed his most recent works in the exhibition Doméstico Alterado at Galería El Museo, Bogotá. In 2015 she presented the exhibition, Juventud sin divino tesoro at the Universidad Nacional in Bogotá and in 2012 the exhibition Vicky Neumann, at the Museo de Arte de Caldas in Manizales, among others. His works are part of important national and international collections, including Delaware Art Museum, United States, Museum of Latin American Art, Long Beach, California, Museo de Arte Contemporáneo de Bogotá and Museo de Caldas, Manizales.
The artworks of Colombian artist Vicky Neumann present a contemporary reality, which is disconcerting to some viewers because of its fresh, haughty, creative, and innovative language. From a chromatic and compositional point of view, Neumann's work delves into the subject of the paintings in a different order, oriented and reformulated as a pretext to paint.
The artist's works become compositions that incorporate cut canvases, reconfigured paintings, and, particularly, Clementina's embroideries. These works require attention and attention; beyond the colors and the drama of the gesture, there is a reality that is perceived in the transformed landscape, in the threads that tell a story. Vicky Neumann gathers, as a visual and plastic homage, elements that challenge her from the daily life of Clementina, from her environment, and from the bond built between the two of them.
Milly Ristvedt, RCA
Milly Ristvedt was born in Kimberley, B.C. and studied at the Vancouver School of Art (now Emily Carr University). She began her art practice in Toronto and had her first exhibition there in 1968 with the Carmen Lamanna Gallery. Her work was included in the 7th Biennial of Canadian Painting at the National Gallery of Canada and the 3rd International Pioneer Galleries Exhibition at Musee Cantonal, Lausanne and Musee d'Art Moderne, Paris during this period. During a three-year period in Montreal, from 1970 to 1973, Ristvedt was a founding member of Véhicule Art Inc., the first artist-run centre in Montreal, and had a solo exhibition at the Musee d'Art Contemporain de Montréal.
Since 1968 Ristvedt has had more than fifty solo exhibitions, including a travelling ten-year survey exhibition in 1978 organized by the Agnes Etherington Art Centre, and her work has been included in national and international exhibitions. She has received grants for her work from the Canada Council for the Arts and the Ontario Arts Council, and in 2012 was awarded the Queen's Diamond Jubilee Medal for her service as Advocacy Representative for the Royal Canadian Academy of Arts.
Her work can be found in the collections of the Canada Council Art Bank, Art Gallery of Ontario, Montreal Museum of Fine Arts, Winnipeg Art Gallery, Vancouver Art Gallery, Agnes Etherington Art Centre, Glenbow Museum, Musee d'Art Contemporain de Montréal, Boston Museum of Fine Arts, and Harvard University, amongst others. In 2011, Ristvedt earned a Master's degree in Art History from Queen's University, with her thesis, Reinhardt, Martin, Richter: Colour in the Grid of Contemporary Painting.
More links
https://en.wikipedia.org/wiki/Milly_Ristvedt
https://oenogallery.com/artists/milly-ristvedt-rca/
Lori Victor (Canada)
Ottawa, Canada
https://www.lorivictor.com
Lori Victor, a full-time visual artist in Ottawa, Canada, has exhibited since 2006. Her practice includes and often integrates installation, painting, photography and video. Lori's work questions and reflects subjects such as cultural history, identity, and the environment/climate change.  She creates hand-constructed representational or abstracted shapes and forms, and uses accessible materials like found and manipulated objects. Her abstract paintings include both organically and mechanically painted imagery. Often her canvas is used as a material to manipulate through cutting and folding rather than just as a support. Much of her work evolves from systems theory – the knowledge that we are all a part of a larger whole – both physically and metaphorically.
 Lori completed an MFA at the Vermont College of Fine Arts in 2017, and earned a BFA from the University of Ottawa in 2011.
Marc Adornato (Canada)
Contemporary Art | Adornato Contemporary Fine Art | Canada
Marc Adornato is a non-religious, Italian-Canadian contemporary artist based in Ottawa, Canada. His subversive and provocative art practice consists of dark and dystopian subjects, but often with a satirical, playful, irreverent twist.
Pollution & climate change, domestic terrorism & gun violence, state surveillance, wealth inequality, and Capitalism-gone-wrong are regular motifs in his paintings, street art, performances, sculptures, and videos. Adornato also explores a wide range of other mediums and disciplines including building instruments, music, assemblage furniture, mischievous pranks, and more.
His work resides in the permanent art collections of the City of Ottawa, the Diefenbunker Museum, as well as several prominent private collections across Canada, Italy, China, and Spain. Adornato has also received grants and awards including the Artist Production Grant from the City of Ottawa in 2018 for his most recent medieval painting series, Dystopia Rising.
Career highlights include solo exhibitions at the Diefenbunker Museum (2018), The Ottawa Art Gallery Annexe (2016), group exhibitions at the Bank of Canada's Currency Museum (2007), the Canadian War Museum (2006), and a 7-year (ongoing) residency at the politically contentious gastro pub, UNION 613 in Ottawa.
For more information, visit Contemporary Art | Adornato Contemporary Fine Art | Canada
Michel V. Cheff (Canada)
Michel V. Cheff has, for many years, contributed to the development of various cultural organizations, educational institutions and museums. He has participated in the work of boards of directors, governance and strategic planning committees, acquisitions, exhibitions and programming committees, grants and award juries and has conducted art critique sessions.
He was curator of the exhibition Hommage à Dallaire: Que la fête commence !, marking the centenary of the birth of Hull's artist, Jean-Philippe Dallaire, presented at the Galerie Montcalm, Gatineau, in 2016. In 2018 he curated the first phase of the exhibition Suzanne Joubert: 30 ans de forêts. He is currently curatorial advisor on the AT HOME exhibition project about the Danish painter Wilhelm Hammershøi (1864-1916), a project led by the Ottawa photographer Leslie Hossack. The exhibition will be presented in 2021.
Michel V. Cheff taught drawing and art history at Algonquin College, the Ottawa School of Art and the Université du Quebec à Hull (1970-1980); he was Education Officer and Head of Educational Services at the National Gallery of Canada (1974-1988), Chief Curator and Director of Curatorial Services at the Musée du Québec (1988-1993), Executive Director of the Winnipeg Art Gallery (1993-1998) and Director, Special Initiatives in the Office of the CEO, Canadian Museum of Civilization Corporation, Gatineau (1998-2011). Between 1984 and 2010, Michel was involved in numerous museum and visual arts associations. He has served as President of the Canadian Museums Association and as President of the Canadian Art Museum Directors Organization.
Michel holds a Diploma in Creative Arts from Sheridan College, Oakville (1970), an Honors BA in Visual Arts from the University of Ottawa (1974) and an MA in Art History from the Université de Montréal. His thesis focused on Le dessin chez Jean-Philippe Dallaire (1916-1965) jusqu'en 1938 (1983). Mr. Cheff studied andragogy at the Université du Québec à Hull in the late 1970s, Italian at the University of Ottawa in the 1980s, and theology at the Dominican University College in Ottawa between 2000 and 2008. Michel V. Cheff lives in Ottawa.