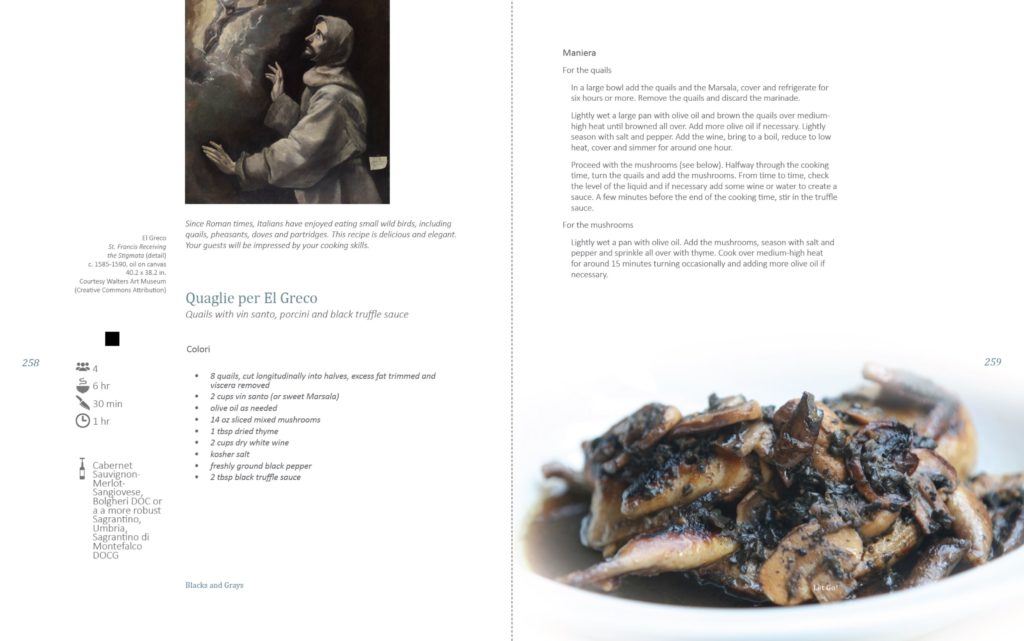 Gourmet food during our art classes
When attending one of our painting workshops, one eats and drinks very well; it is part of this unique experience. But not only for the body but also for your soul and intellect.
Immersing people in the experience of art, this is what we do as a profession. We lead art workshops in Italy, France and Colombia. We paint the seducing landscapes of the Val d'Orcia and the Val di Chiana, or the Provence. Every evening, around the supper table, usually dimly lit by four candles dripping on Chianti bottles, we would have lengthy discussions on various topics such as art marketing, contemporary art, sociology of the arts, etc.
The great Renaissance humanist Alberti (1404-1472) would agree when taking this approach. But who was he?
Born in Genoa,  Alberti excelled as an architect, sculptor, painter, art theorist and writer. He wrote on a wide variety of subjects, including painting (Della Pittura), architecture (De re aedificatoria), sculpture (De statua) and even family ethics. In his I Libri della famiglia, four books written around 1434 in a Tuscan dialect, Alberti discussed education, marriage, wise household management, family prosperity, and friendship in the work place. Book Three reveals beautiful excerpts on meals such as: "…but let there be a proper table for good citizens, so that no well-disposed member of your family would want to eat elsewhere in hopes of assuaging hunger better than at home. Let your table be a good domestic spread, with no lack of wine and plenty of bread. Let the wine be pure and the bread, too, good enough, and let there be fine and sufficient condiments for the bread." And let's not forget the cheese!
We will follow Alberti's advice during our art class in Tuscany and in Provence.
See the official Studio Italia and Atelier Provence cook book >  https://theartistswayofcooking.com/reviews/