Time to paint the Italian landscape!
We should let go of all that is holding us from being authentic and creative.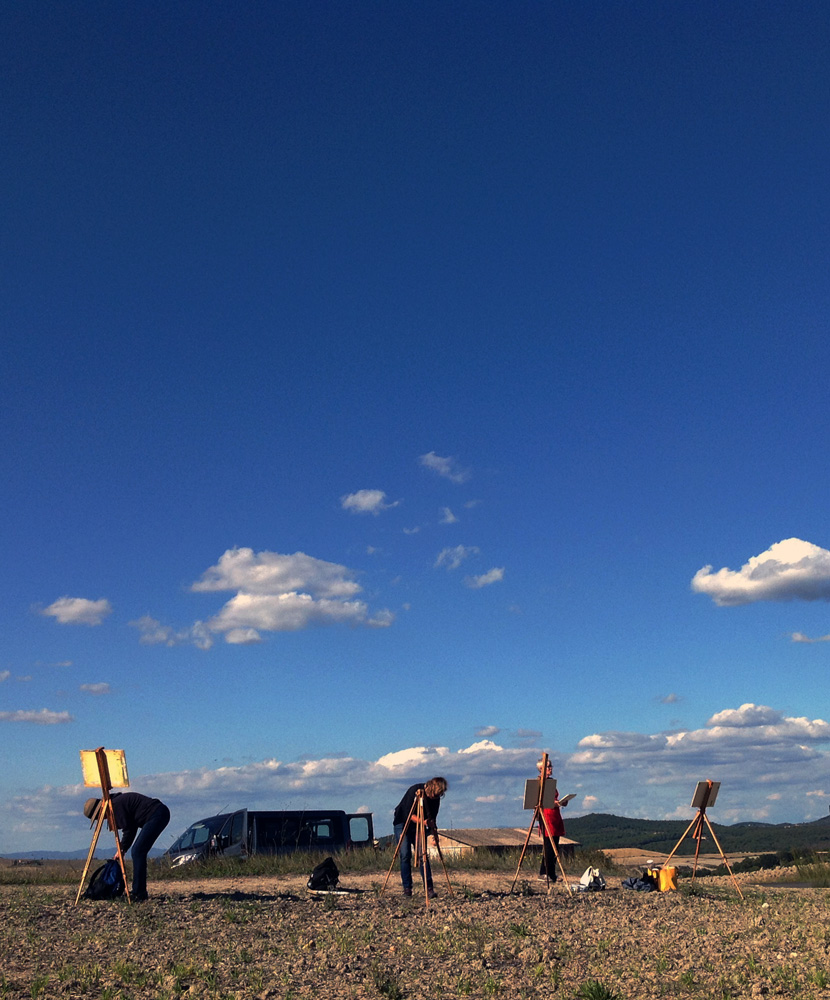 It is time to travel to Italy to paint and eat! Don't you agree? We are optimistic about our upcoming art workshop in Tuscany, Studio Italia 2021 (October 1–10). So far, the European Union has approved the entering of vaccinated and pre-tested travelers. It is great news that all of Italy is now considered "low risk" and travel between regions is now unrestricted. While face masks are still worn, life is cautiously returning to a sense of normalcy. On our side, Canada's vaccination rate is not yet at the US level, but it is certainly advancing well.
In the meantime, we keep offering our online art classes while getting ready for our in-person Italian fall art outing. Our two online art classes address "perspective drawing" and "personal artistic interpretation", both essential for attending any painting workshop.
Also, meanwhile, we are dealing with Italy and France in turmoil concerning their tourism industry. They are catching up with a whole year of lost revenues, the reason why we had to increase by a few dollars the price of our workshop.
Of course, we can indeed paint anywhere, but the Italian landscape is so unique and inspiring. Here an anecdote about Christine, one of our returning participants from Michigan, who wrote us this: "Your workshops energize me, and I find such peace painting in Italy. When I returned from Tuscany, the Homeland Security officer asked me what I was doing in Italy; 'to paint,' I answered. He replied, 'but can't you paint here?" And I, 'you've never been to Tuscany?"
In a nutshell; we cannot wait to meet everyone, to see you again, to have this morning coffee together in Tuscany, to paint as a group, in brief, to fully enjoy life all around a gourmet meal with excellent wines.
This pandemic has taught us many things, and certainly, we are more aware of the fragility of life. There is no time to waste; we should let go of all that is holding us from being authentic and creative.
By the way, we have three places left!